Foo Camp Interviews: Dan Egnor
When Dan isn't working by day on Google's "Search By Location" service, he's creating gizmos like "GPS Tron." This interview starts off explaining how GPS Tron works, and then Dan goes on to talk a little about his impressions of Foo Camp.
This is from October 12, 2003.
Foo A-Z

Dan Egnor (Small - 6 MB)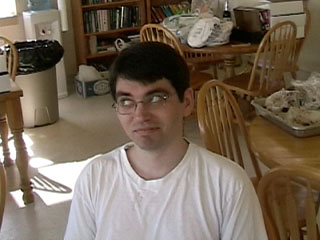 Posted by Lisa at October 21, 2003 07:15 PM | TrackBack